A Tumblr you should be following: Clear Eyes, Full 'Parks', Can't Lose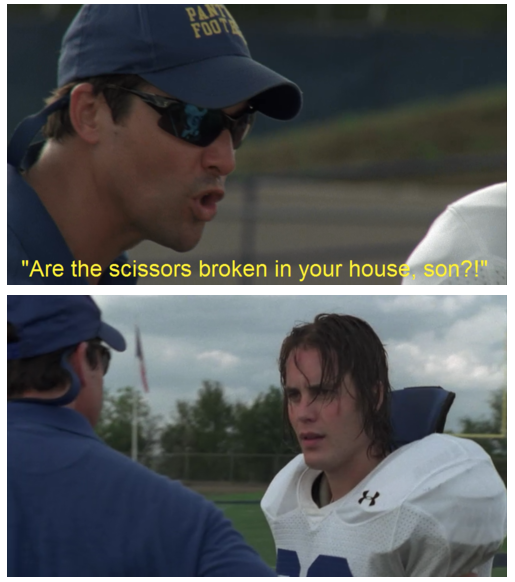 Whatever you think the Internet is for, you're wrong. It is not for communication. It is not for keeping tabs on people you care absolutely nothing about. It is not for quick access to information previously only found in the back stacks of your musty local library. And, sadly, it is not for porn. The Internet is for mashing up two already awesome things into one giant ball of amazing proportions.
Earlier this week someone at College Humor had the brilliant idea to mash up scenes of 'Parks and Recreation's Jean-Ralphio with the trailer for the 'The Amazing Spider-Man'. Today, thanks to the A.V. Club, I now know about the existence of this Tumblr: Clear Eyes, Full 'Parks', Can't Lose.
If you're a fan of both shows, I am urging you right now to stop reading this post (I'll get over it), and visit that Tumblr. 'Parks and Rec' is probably the only show to have spawned the existence of several hilarious Tumblrs. There is Cats That Look Like Ron Swanson (my personal favorite up until about 30 minutes ago), Dogs that Look Like Tom Haverford, Texts From Pawnee, and in the vein of using quotes from the show on stills from another, there is also Parks and Meth, which is a mash up of 'Parks and Rec' and 'Breaking Bad'.
The idea of mashing up 'Parks and Recreation' and 'Friday Night Lights' works better than 'Parks' and 'Breaking Bad'. The latter is too serious of a drama to really be able to work on all levels. Plus, it only uses stills from 'Breaking Bad' with quotes from 'Parks and Rec'. Clear Eyes, Full 'Parks', Can't Lose uses stills and quotes from both shows, and the result is a lot of full-belly laughs that may or may not coincide with peeing your pants. I suspect that is also works because, as you know if you're a fan of both shows, these shows are similar in that they both have the ability to make you cry and feel really good at the same time. James Poniewozik of Time Magazine once called the show "the 'Friday Night Lights' of comedy" in his review of the episode "Citizen Knope," the very episode in which Leslie uttered the line, "Clear eyes, full hearts, can't lose" to her citizens' action group. Poniewozik later explained he didn't even know about the line as it was added after the screeners were sent out, so the fact that the episode still reminded him of our dearly departed 'FNL' is saying something.
Again, if you're a fan of both shows, I highly suggest you visit that Tumblr. I promise you that you will literally cry tears of laughter.
Note: Photos courtesy of NBC/DirecTV.