Do the clothes really make the man? In Matt Donovan's case – YES
Clothing is a large part of what makes a character. A character's style says a lot about them. Damon Salvatore wouldn't be Damon Salvatore without the black leather. Victoria Grayson wouldn't be Victoria Grayson without her signature bandage dresses. Zoe Hart loves her formal shorts. And lets not forget the fashionable stylings of one Nolan Ross.
But sometimes a character doesn't really have a signature look. The character just wears forgettable pieces. And that's OK, we still love them. But, man, sometimes the wardrobe department knocks it out of the park with one single item of clothing.
Two years ago it was Eric Northman's Blue Sweater that set the Internet afire. (Seriously, just Google Eric Northman and "Eric Northman blue sweater" is one of the options Google suggests.)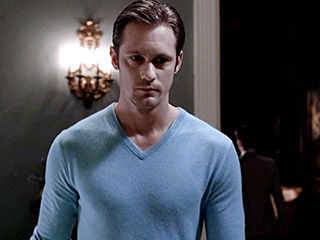 Today, it's Matt "Pudding Pop" Donovan's Blue Shirt.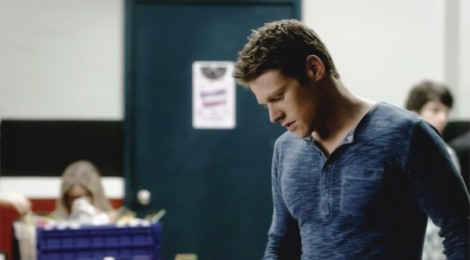 Congratulations, Matty! Maybe the attention this shirt has brought you will be enough to spare you this season!

Note: Photos courtesy of HBO and the CW.